TeamCrafted is a YouTube channel for the group "Team Crafted" as a whole. The first video depicted an introduction of everything they would have done from there forward, what to expect from the channel, and what they planned on doing in the future. The second one was a Question and Answer video, asking the members their favorite video/song. No members left The channel was primarily used for skits and sketches made by the guys while they were all living together in the Team Crafted house. Minecraft videos are still being posted on their regular channels. They planned to adopt a pet Goldfish, so Husky will have a companion. The channel hit 1,000,000 subscribers rather quickly.
The person behind the camera in the channel's vlogs is a person named "Douglas". No information and relation of Douglas to Team Crafted is known. There are currently no members, but later, Deadlox made a video named "A New Era of Team Crafted", saying that there were new members of Team crafted with an updated list of Youtubers in the Featured Channels box that included Bashurverse, MunchingBrotato, GoldSolace, TheMinecraftHippie, Kkcomics, Haydz, and NereusGod. Unfortunately, the video was shortly made private by an unknown member of the old TeamCrafted, with the featured channels list being removed.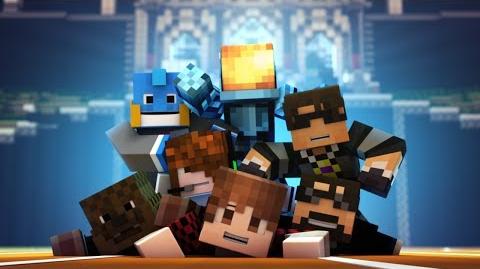 The group fell apart in early 2014, shortly after the creation of a fan based site, which was hosted by Place (formerly known as Backplane). The site rarely saw posts by any of the members. By late 2014, the site nearly collapsed, but some members took it to themselves to monitor the site, relieving the only admin there. This kept the site organized. In early 2015, the site lost the name and was renamed to allminecraft. The teamcrafted.com domain was taken up by the Nexus website. It now redirects you to the Nexus Store.
Community content is available under
CC-BY-SA
unless otherwise noted.